Worst Scenarios To Run Out Of Deodorant: Personal Care Coupons
We'll let you in on a little secret. You know those people who have an extensive collection of deodorant sitting on their bathroom shelf because they stocked up using coupons and other discounts? While it might look as if these people are extremely OCD about their personal hygiene, the truth is they don't want to run into a worst case situation where they have no deodorant on hand.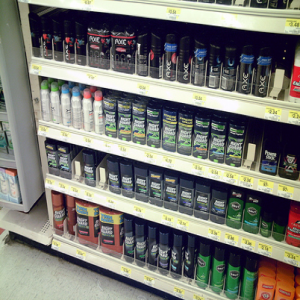 Image Courtesy of Flickr
If you're thinking that you don't need to stock up on deodorant, we've collected a list of worst case scenarios you could find yourself in where you could really use one of those extra sticks of deodorant.
The Dream Job Interview
After years of working your fingers to the bone, you've finally landed an interview at your dream job. In an effort to look your best, you wake up early, shower, and put on all the trimmings that will make a lasting impression. Then you head to the bathroom only to discover that you don't have any deodorant on the shelf!
Unfortunately, with no extra time to run to the store you hope that the extra splash of aftershave or perfume you put on before leaving will cover any potentially embarrassing odors, or at least hold them at bay until after the interview is over.
The Big Wedding Day
Many brides have looked forward to their wedding day since they were a child. After years of meticulous planning and arranging in the hopes of making sure everything goes smoothly, the last thing you want is to discover that one of the members of the wedding party — or the bride herself — has run out of deodorant.
A handy stockpile of deodorant sticks can allow any bride to prevent even the most unlikely situations from happening on her big day. Just grab a stick from the pile, and allow the day to continue as planned.
People always think a worst case situation won't happen to them, but the truth is these situations — or ones that are similar to these situations – can happen to anyone at any time. Start building a deodorant and other personal care products stockpile today. The Krazy Coupon Lady offers numerous personal care coupons that can help anyone get started with their deodorant collection. After all, you never know when you'll find that an extra stick of deodorant saved the day!