Say I Love You With Less Money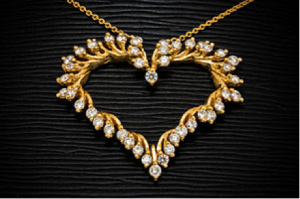 Photo credit: Wikipedia
Say I Love You With Less Money, Gifts are commonplace in many relationships. From birthdays to anniversaries, you may feel as if money is constantly being spent on a significant other. While you may enjoy showering a loved one with gifts to show your affection, you may not love the effect those gifts are having on your budget. Here are three ways to save on relationship gift giving while still showing your affection.
Use Coupons
Coupons are often available on everything from jewelry to clothing. Whether you plan to purchase a bracelet for the next gift or a designer pair of jeans, find coupons on the items you want to buy before purchasing them.
Find coupons at Retail Me Not, Coupon Divas and The Krazy Coupon Lady. Not only do they supply you with great jobs, they also give you great strategies and keep you up to date on how to save the most money.
Shop for Sales
In addition to using coupons when buying gifts, shop for sales before buying presents. Many retailers feature hefty sales on certain days of the week or month. Before heading to the mall, browse local advertisements for any ongoing sales. This can provide an idea of which stores you should visit and which stores you should avoid.
If possible, find sales and then find coupons for those sale items. This will double your savings while still ensuring you find a gift that will impress your significant other.
Make Homemade Gifts
Homemade gifts are often viewed as more meaningful. Rather than buying the latest gadget for a loved one, think of a homemade gift that would truly impress your significant other. From a photo memory book to a homemade meal, the gifts that are made from the heart will typically be the most memorable. Making gifts rather than buying them can also reduce the strain that gift giving often puts on monthly budgets.
While you often can't escape gift giving while in a relationship, you can escape high gift prices. From using coupons to making gifts, there are many ways to show your love without going into debt.