Keeping Your Animals Pampered With Pet Care Coupons
People like to treat their pets like they are living, breathing human beings. It's time to start Keeping Your Animals Pampered With Pet Care Coupons! So, it should be no surprise that just like humans pets love to be pampered. No, we're not talking about an occasional extra treat after meals, or even a special dinner. Pets love to be pampered in similar ways that humans do – massages, fur washing, and aromatherapy.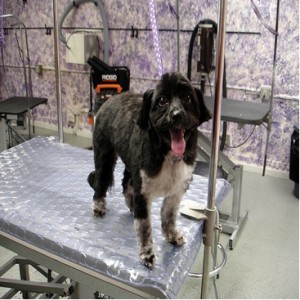 Image Courtesy of Flickr
Many pet owners have never heard of these pet pampering services, let alone factor them into the monthly budget. If you are a pet owner who is thinking about giving your cat or dog a day at the spa, here is a look at some examples on how you can have your pet pampered, and just how to make it fit into your budget.
Pet Massages
Dogs and cats have muscles just like you do. These muscles can develop kinks and tightness just like human muscles. Pet massage services allow your cat or dog to receive a complete rub down that is intended to work the knots and stiffness right out of their muscles.
Pet Grooming Services
Pet grooming services is the equivalent to receiving a day at the spa for humans. These pet grooming services can cut and trim the nails on a cat or dog, or even comb, wash, and cut a pet's hair and fur to make it look amazing. Pet owners love these types of services because the pet not only feels loved and pampered, but it takes some of the work out of owning a pet.
Pet Aromatherapy
It might sound crazy, but yes there really are places that offer aromatherapy services designed exclusively for pets. These aromatherapy services are designed to relax and sooth a cat or dog, using some of the same scents and aromatherapy practices that work on humans.
Making the Pet Pampering Services Fit the Budget
Pet pampering services can be extremely expensive. A simple aromatherapy session can cost $50 for a half hour, while a full hour of pet massage can be up to $100, but don't let the expensive price get you down. There are ways you can afford these pet pampering services.
Some of the ways people afford these pet pampering services on a budget include:
Using pet care coupons downloaded from websites like Coupon Mom to lower the retail price of the services
Finding a pet grooming, massaging or aromatherapy school that offers discounted services
Taking advantage of one-time specials offered by pet pampering spas or resorts
Show your pet they are loved by treating them to a day at the spa or resort for a little pet pampering. With a little planning you can give your pet the pampering they deserve without breaking the bank.