Save Money This Allergy Season with Health Care Coupons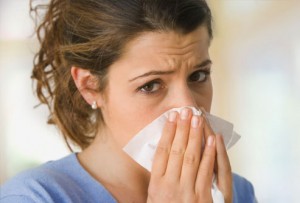 Allergy skin testing (Photo credit: Wikipedia)
Allergies plague many people when seasonal changes occur so start to Save Money This Allergy Season with Health Care Coupons! From runny noses to itchy eyes, allergies have many running to the local pharmacy when symptoms arise. While receiving relief for your seasonal allergies is important, it can also be expensive. Between doctor visits and over the counter medication purchases, your allergies may be costing more than you realize. The following are tips for reducing your allergy-related expenses.
Where to Find Coupons
The best way to find coupons for allergy medications is to search online. Online searches aren't only fast and easy, they can also lead to rewards such as cash prizes. To make the most of your online searches for health care coupons, register to join the RewardIt community. You can also find health care coupons at The Krazy Coupon Lady.
Tips for Using Coupons
After you find coupons, you must then use them effectively. First, take note of any expiration dates listed on your coupons. Coupons should always be used before the expiration dates to avoid missing out on great savings. Also, if you have coupons for several allergy medications, compare the retail costs of those medications and choose the one with the lowest cost and the best coupon. This will provide the best overall savings with each seasonal allergy medication purchase.
Minimizing Allergies and Costs
The best way to fully reduce the costs associated with your allergies is to cut directly to the source by finding a way to resolve your allergies. Many natural health professionals specialize in helping people overcome their allergies and this may be a worthwhile option to consider. Of course, every situation is different and, if your allergies are here to stay, at least you can reduce medication costs by using coupons.
The symptoms of allergies can be a nuisance, as can the costs of treating those symptoms. From finding health care coupons to finding cures for your allergies, there are many ways to reduce your allergy-related expenses while receiving the relief you need.