How To Extreme Coupon Using Clearance Sales
Whether you are into extreme couponing or not everyone loves saving the most money they can. You can be saving for a vacation, a gift or saving just to save coupons and clearance can help you achieve your goal. For those unfamiliar with extreme couponing or those who just associate it with the television shows it is a great way to save money and to purchase items that you need when you can get it cheaper or even free. Extreme couponing is an art of avoiding purchasing items that we need at full price by many different means. Couponing isn't just for household products and groceries either, you can use coupons on much more including toys, supplies and clothing.
The best time of the year for clearance sales is directly after Christmas. While most families spend weeks of preparation on finding the best deals on gifts for their family and friends, some families actually wait until after Christmas to buy presents for each other. After Christmas almost every store places their toys and other great holiday gifts on clearance. Use this opportunity to take advantage of great cheap gifts for the future. Another couple great holiday to take advantage of is Easter and Halloween. Candy is always marked down by over 50%.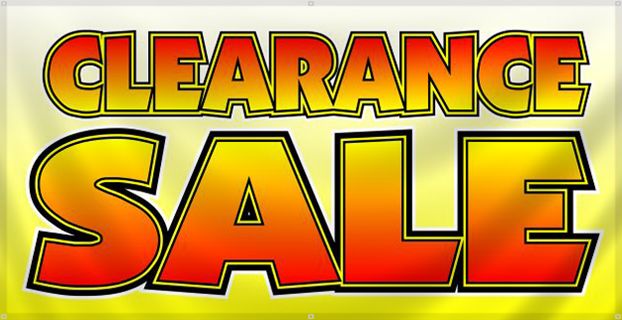 Every year just before the school year starts, mothers stand in line for hours at their local supply store. Wait no more, while saving money! For this year wait until the crowds are gone and stores such as Target put all of their school, home, office and craft supplies on clearance. It is your chance to stock up for upcoming years at a low price.
Creating a stockpile of clothing for your children will not only save you hundreds of dollars, but also always be prepared for those situations when you might need to run to the store. At the end of every season stores like The Gap and Old Navy have great clearance sections. It is never a bad idea to plan ahead, just don't forget the possibility of your children growing. Some people like myself actually buy a size or two bigger just in case. If something winds up never getting worn because of size it always warms your heart to donate the clothing to charity.
When you can combine a great clearance sale with a coupon you can double your savings! Make sure to always keep an eye out for coupons. Websites like RewardIt and Coupons.com are always stacked full of them. Happy shopping everyone!