How Movie Theater Coupons Can Help You Save
How ridiculous have prices at movie theaters become? It feels like you almost need to take a loan out just to treat your family to movie night at the theater. I guess that's why we use movie theater coupons right? When adding up the price of tickets and the candy, popcorn and soda that you just can't miss out on a regular consumer can spend up to $75 or even more! For those of you who are like me and like to save money at the movies with Movie Theater coupons we can not only save, but also earn back great rewards that will keep us bringing the family back.
I have found that one of my favorite places to find Movie Theater coupons is directly on the Internet. The website RetailMeNot not only supplies you with great movie theater coupons for Fandango, AMC Theaters, Regal Entertainment and Redbox, but also news and updates about how you can save more with their rewards programs. There is nothing I love more than seeing the smiles on my children's face while saving money with coupons and earning rewards points. It literally is what keeps my heart pumping!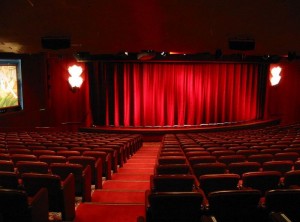 If you're not a member of any movie theater reward programs you really should join! They are something I will vogue for, I have earn free movies, free popcorn and even free soda. When subtracting those costs from the experience of going to the movie theater it really does come more affordable. The Regal Crown Club is a free reward program that can reward you with many great things, including free movie tickets. You can use your Regal Crown Club membership at Regal Cinemas, Edwards Cinemas and United Artist Theaters.
For only $1 a month when you pay for an entire year you can join the AMC Stubs. With the AMC Stubs reward program you earn free upgrades on your purchases of popcorn and soft drink along with a $10 gift card for every $100 you spend and a waive in fee to use Fandango. You can use the AMC Stubs reward program at Loews Cineplex Theatres, Magic Johnson Theatres, Star Theatres and AMC Theatres.
If you haven't used Redbox yet, I highly suggest you do. With over 33,000 you can rent DVDs and video games from their various locations at 7-eleven, Stop & Shop, Walgreens and ShopRite. I personally love using Redbox for date nights with my husband; it's what keeps us young.
Perhaps the easiest way to save at the movie theater is just by going in for a matinee viewing. Although movie theaters are changing their traditional matinaee times from 6PM to 4PM or sometimes even 3PM it is a great way to see the latest movies for cheaper and with less of a crowd. Enjoy everyone!