Using After Christmas Sales To Save Even More
With Christmas less than a week away, many people will be running around doing their last minute shopping. Forcing them to pay full retail value on a gift that might not even be perfect for the person they're buying it for. This year don't stress anymore, just be patient. Waiting for after Christmas sales can help you save hundreds of dollars not only on this year's Christmas, but also next year's as well as other events throughout the year.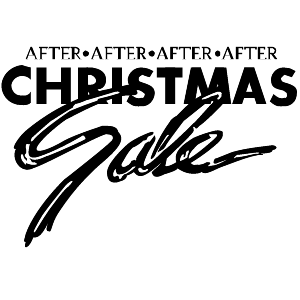 Did you know that as soon as December 26th comes around some of your favorite stores including Walmart will mark down their products as low as 50 – 75% off. Not only can you find great gifts for everyone and save while doing it, you can also prepare for next Christmas receiving huge discounts on decorations like lights and lawn decorations.
Be sure to arrive at your favorite stores bright and early to ensure that you find the best deals. Waiting as little as a couple days could mean letting your favorite stores sell out of the deals you want most. Don't be afraid to make purchases for a head of times, shell out a little bit of extra money this season to save even more next season. You can find great birthday, valentines, and other special event gifts at great prices. Just because the colors of Christmas is green and red doesn't limit you to only buying those colors, during after Christmas sales you can find every color in the rainbow and more on sale. So whether you are decorating a room or just need some extra art and craft supplies around the house be sure to pick it up at a price you will not regret.