New Year's Resolution Coupons and Gym Coupons
Year after year we always make a New Year's Resolution and year after year we fail to actually accomplish our goals. Whether your goal was to lose weight and hit the gym or if it was using coupons more often to help save a couple extra bucks, it is important to pick a goal and stick with it. There is no better satisfaction than achieving a goal you have been working at so hard to complete. There are no excuses for 2013, this is the year we will do it!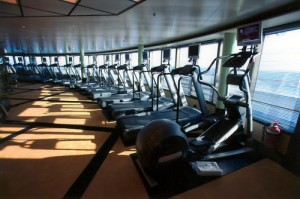 Perhaps the most common New Year's Resolution both chosen and gave up on is trying to lose those tough couple of pounds we really want to. When looking at the costs of losing weight, it becomes more understandable because of how expensive gym equipment and healthier foods cost. I'm here to promise you it doesn't have to be that expensive! Using great sites like Coupons.com can help you save money on groceries and other daily necessities.
While buying brand new gym equipment to work out in the comfort of your own home can cost thousands of dollars, there are ways around that. Try going for a run outside or doing exercise you can do with just your body weight. Also don't shy away from gyms, you can find great gym coupons online. We have a La Fitness coupon for a free week at the gym. At La Fitness you are allowed to bring up to 2 guests per visit, try finding 2 friends to split the cost of membership with and find a routine that all 3 of you can go together.
Find other great gym coupons for Anytime Fitness and Retro Fitness here.