The Newest Website You Should Know: WinLoot.com
Who doesn't enjoy winning money? Over at WinLoot.com you have the chance to win money every day! Don't worry, there's no catch and it's completely free. As a brand new online lotto styled sweepstakes game you have 7 chances a day to win some extra cash. WinLoot.com gives you the chance to win cash prizes of $100, $500, $1,000, $5,000, $10,000, $100,000 and $1,000,000 and playing is quick and easy. Entering is as simple as clicking the 'Quick Pick' option which automatically selects numbers for you to enter. Don't worry if you don't trust the luck of the WinLoot Quick Pick button you can enter your favorite numbers (make sure to play my favorite number 17 

). To play the $100 game all you need to do is pick 5 numbers, but as you get up to the $1,000,000 game you will have to select 6 lucky numbers. Once your numbers are selected close your eyes, make a wish and hit the green submit button.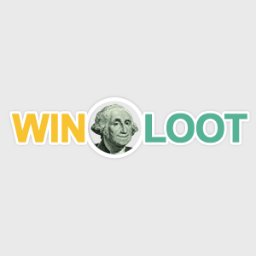 WinLoot is a great way to earn some extra cash to spend on groceries, bills or a vacation if you are lucky enough to win. Combine your winnings with a few coupons and watch how much money you'll have in your wallet next time you're out. If you're superstitious like me there's no need to panic if you don't remember your numbers. Under the 'Prize Draws' tab you can search by date to see the numbers that you have previously selected as well as the numbers that have previous won. With winning numbers being posted by 3 a.m. you will be able to check them as soon as you wake up. Be sure to look out for the # symbol. This indicates a correct number. We love to see those!
Don't be shy and be sure to share the word about WinLoot.com. You can connect your WinLoot account with you Twitter and Facebook accounts to share this great opportunity with everyone. Good luck to everyone and make sure you let us know if you're a winner! Especially if you're playing lucky 17!